The Boo Boo Song 😢 Going To The Doctor 🥺 II +More Kids Songs & Nursery Rhymes by VocaVoca🥑
538529
0
2319
08.11.2022
1059326389
2230000
203
28.09.2021
US
✨🥑SUBSCRIBE TO MY CHANNEL ✨🥑 🤍🤍youtube.com/channel/UCP_wIKF2ajfM6o-QoLL-YwQ?sub_confirmation=1 #vocavoca #kidssongs #babysongs Hi kids! 😊 Dance and sing together with VocaVoca! ✨🎤 Subscribe to our channel to watch new videos every week! 💖 00:00 THE BOO BOO SONG 01:42 GIVE ME YUMMY 02:58 BATH SONG 05:33 TAKING CARE OF BABY 07:41 JUMP, SWIM, FLY 09:43 TELL THE TRUTH 12:17 DON'T CRY BABY 14:09 LOOSE TOOTH 16:46 BAD DREAMS SONG 18:51 BABY GO TO SLEEP 21:21 IT'S TOO HOT SONG 24:25 POLICE CAR SONG 27:20 BALLOON SONG 30:32 WHERE IS MY NOSE SONG 33:38 I DON'T NEED HELP SONG 36:31 FLAVOR SONG 38:59 GO POTTY SONG 41:43 POLICE OFFICER SONG All product and company names shown in the video are trademarks™️ or registered®️ trademarks of their respective holders. The use of them does not imply any affiliation with or endorsement by them.
Кадры из видео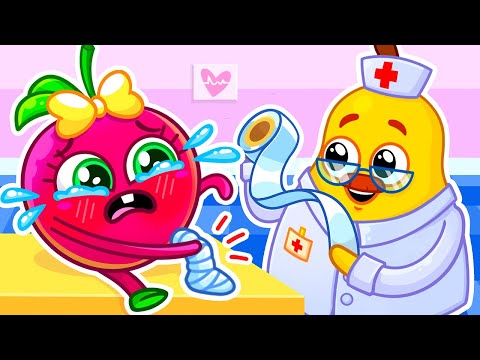 Комментарии пользователей:
Еще ни кто не оставлял комментариев...