Bullet Song (Tamil) Lyrical | The Warriorr | Ram Pothineni | Lingusamy | Simbu | Krithi Shetty | DSP
112327490
9271
851499
22.04.2022
601141494
1340000
211
31.03.2017
IN
Presenting The Latest Tamil Song #BulletSong From the Tamil Movie "The Warriorr" Starring Ram Pothineni, Aadhi Pinnishetty, Krithi Shetty, Akshara Gowda, Nadhiya Moidu.Directed By: N. Lingusamy and Music Composed by Devi Sri Prasad (DSP) #BulletSong #TheWarriorr #RamPothineni #Simbu #DeviSriPrasad #Lingusamy #DSP #TheWarriorrTamilMovie #AadhiPinnishetty #KrithiShetty #AksharaGowda #NadhiyaMoidu #TheWarriorrSongs #TheWarriorrAudio #RAPO Audio Also Available on: Spotify - 🤍spoti.fi/37vSKZH Amazon - 🤍amzn.to/38jqidC Jiosaavn - 🤍bit.ly/3xMtBVl Wynk - 🤍bit.ly/38d31cW Song Title – Bullet song Movie - The warriorr Composed by Devi sri prasad Singers - Silambarasan TR & Haripriya Lyrics – Tamil – Viveka Cast Ram Pothineni Aadhi Pinnishetty Krithi Shetty Akshara Gowda Nadhiya Moidu Crew Produced By: Srinivasaa Chitturi Presented By: Pavan Kumar Banner: Srinivasa Silver Screen Directed by – N.Lingusamy Cinematography by – Sujith vassudev Edit by – Navin nooli Production Design – DY Sathya Narayana Choreography by – Shekar Colorist – Vivek Costume Design - Deepali, harmann kaur, Ashwin, Srinu tadala Stillls – Venkatnaidu murari Co directors – Kanagu sabapathy , Satyam Bellamkonda Production controller : J Radha Krishna Managers – Sathya Narayanan, Sravan kumar gound, sriram Accountant – Siva Direction team - Santhosh, Suseendhiram ravi, Madhu, Prabu, Vishnu ram, Murali krishna, Bharath, Galla Ramesh, Bharath seeni, Rajesh, Harish Chief Associate Cinematographer – Sarvanan Associate Cinematographer – Kannan, Udhai Assistant Cinematographer – Narayanan, Pradeep, Anil Gaffer – Sanal & team Associate editor – N Durga prakash Assistant Editor – Anoop vemasani Spot editors – Arikathota Akhil, Lakshman Assistant production Design – V. Srinivas, Nikhil Apprentice Assistant production design – Pandu Thantarapallly Keyboards: KP & Vikas Badisa Rhythm: Kalyan Frets: Subhani Album Mixed & Mastered by A. Uday Kumar 🤍 "Brindavan–The Garden Of Music" Album Recorded by A. Uday Kumar, T. Uday Kumar & Suresh Kumar Taddi. Vox Mix Asst: SP Abhishek Orchestra In-Charge: Murugan Studio Asst: Pugalendhi & V Dhinakaran Album Co-ordinator: B. Manikandan EFX Project coordinator: Viswaprakash EFX coordinator: Venkat , Ramji Line producers: Srinivas Sr. QC: Baskar PRO: Pulagam - Pulagam Chinnarayana, Suresh Chandra, Rekha Digital Media: Vishnu Thej Putta Digital Media Company: TagMe Digital Music Label: Aditya Music Pvt. Ltd.
Кадры из видео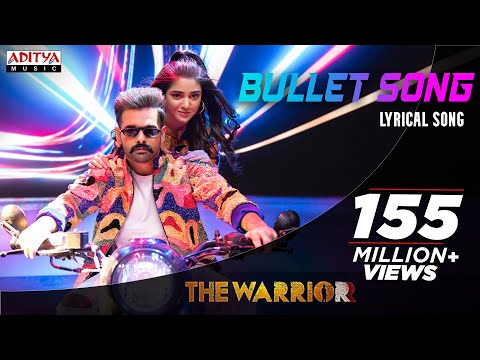 Комментарии пользователей:
Sindhu Reji
2022-09-26 11:12:58
സൂപ്പർ മാഷേ ❤🌹🌹🌹
Karthik kannan Karthik kannan
2022-09-26 05:21:31
Super lastestsong
MSP Study material
2022-09-26 03:54:27
My baby fav songs ❤️❤️❤️❤️ simbu anna your voice so cute , mam ur voice so cute
Vetrivel P
2022-09-25 15:22:02
All pas ( every time my favouriteeeeeeeeeeeeeeeeee songgggggg veryyyyyy niceeeeeeeeeeeeeeee veraaaaaaaaaaaa levellllllllllllllllllllllllllll songgggggggggggggg 🌻
Rakshith Dev
2022-09-25 06:18:47
song naa simbu anna thaan 🔥🔥🔥
Nithya Ranasinghe
2022-09-25 06:00:20
Nice
Devika Gopika
2022-09-25 04:15:57
My favorite song
Muthalvan tv
2022-09-25 03:03:36
இந்த song பாக்கிறவங்க எல்லாரும் என்னோட chennal ல subcrib பண்ணுங்க 😜
Thankesh Sujeetha
2022-09-25 02:47:51
Super song
sarniya anba
2022-09-25 02:12:46
youtube.com/results?search_query=%23aaaq #aaaq @
Saji samuel
2022-09-24 12:28:44
Simbu voice semmaa....
BHARGAV ANNA FAN
2022-09-24 11:20:30
என்னை விட வெறி பிடித்த MASTER பார்கவ் (மோசமானவன்டா) சான்தனு அண்ணன் ரசிகன் உலகில் இல்லை😍
Bana Manna
2022-09-24 09:05:37
I'm bengali, tamil nhi janti 😁😁
But it's gana bahut accha 👌👌👌
❤❤❤😍😍😍❤❤❤
Vetrivel P
2022-09-24 07:43:31
Every timeeeeeeeeeeeeeeeeeeeeee myyyyyy favouriteeeeeeeeeeeeeeeeeee songggggg
Chandana jayalath 1973
2022-09-24 04:50:08
Congratulations
TW 7 BRO KHASI FF
2022-09-24 04:25:51
Kerdiy mene subscribe my friend 🤝
Shek Shek
2022-09-23 15:15:01
S fahit panu
ponsy paul
2022-09-23 13:52:46
Di gf
renjith k
2022-09-23 11:49:58
super song