Another True HPA System by Aeroponic Growers get an aeroponic system made to grow large plants!
718
22
10
11.09.2020
122728
1440
80
09.03.2019
US
Finally back in stock! The True HPA System for aeroponics grows large plants compared to most aeroponic systems that grow leafy greens. Ready to step it up a notch and gain the advantages of Aeroponics with an affordable system? The True HPA System comes with a silent high pressure water pump, internal bypass which eliminates the pressure relief valve by recirculating the liquid if the pressure goes to high. Lower pressure makes parts last longer and easier to maintain. A check valve keeps nutrients from flowing back into the reservoir, a check valve on the bucket return does the same. One disposable inline filter cleans out particles larger than 5 microns keeping the pump and misters free from clogs, simply throw out and replace. 5 gallon reservoir is made from igloo to keep nutrients cool. Accumulator tank and solenoids use stored pressure putting less stress on the pump. This design has two misters so they spray off any pathogens possibly collecting on the roots. All push to connect fittings make disconnecting and reconnecting a breeze. Two inch net cups with neoprene collars keep the plant steady. New double barrel design makes spacing buckets easy since all four aren't connected. Drain system connects into the return before the inline filter ensuring used nutrients are still clean. A check valve keeps reservoir nutrients from flowing back into the buckets and a ball valve lets you recycle the nutrients or not. Timer can be programmed to one second on. One 12 volt solenoid per double barrel setup. System can add on more buckets and the pressure can be increased at the pressure switch with an Allen key.
Кадры из видео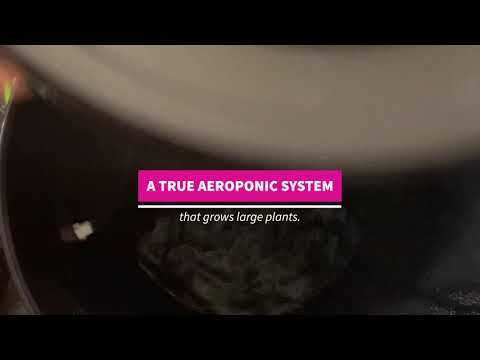 Комментарии пользователей:
Dr Skyhook
2020-10-22 00:47:57
what components make up the pressure release valve?
Biomantic
2020-09-12 04:12:18
Nice setup. I got something similar going on, except I'm using some nozzles that use air and water. Would you be interested in chatting about nutrients?
Love your work, keep going💪